Seattle Restaurant Supply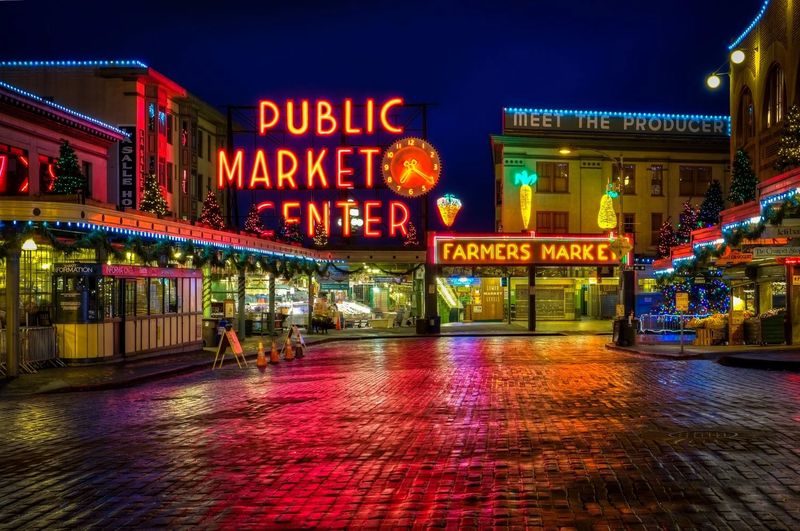 Seattle Restaurant Equipment

With the world famous Pike Place Market - the longest continuously operating farmers' market in the U.S. - Seattle has become synonymous with the word 'artisan'. 
Commercial Restaurant Equipment Near Me
And sure, this might be the coffee capital of the world, but that doesn't mean we skimp on the food either. You won't find a better selection of salmon, halibut, or dungeness crabs, and the fish literally fly off the shelves. Plus, there's no shortage of farm-to-table ingredients, high-end restaurants, scrappy food trucks, sandwich shops or burger joints. 
Restaurant Supply Store Seattle
So when it comes to your equipment, whether you're setting up shop for the first time or replacing outdated appliances, you don't have time to play games. You need equipment you can trust. 
Craigslist Seattle
Of course, buying used equipment might not be an option for you - there are no warranties, no rebates, no guarantees, and a whole lot of questionable options in the form of vague Craigslist ads or sketchy websites. 
That's why we're happy to offer you the lowest prices around on stylish new restaurant equipment with guarantees on all of our products.
Restaurant Auctions Seattle
How do we do it? Well, most outlets and Restaurant Auction in Seattle offer new equipment market through high-rent showrooms or affiliate schemes that drive up the price dramatically. And many of our competitors are paying 20% - 50% commissions to their sales teams, which means that their prices can be double - even triple - what we offer through our lean process. 
Restaurant Supply Tacoma, Aurora, Everett, Lynnwood and Bellingham 
I am so confident in our business model that we invite you to shop the competition and see for yourself. Here are some very very reputable sellers of restaurant equipment that offer better service than The Restaurant Depot.
Bargreen Ellingson
Dicks Restaurant Supply
Encore Used Restaurant Equipment
Seattle Restaurant Store
The Restaurant Warehouse
Free delivery

No lift gate fees

Available financing for purchases over $1,000

No lofty down payments required (so you can start cooking today)


And no overhead or middleman to cut into your savings 
Used Restaurant Near Me
Seattle and Washington Energy Star Rebate Resources
Washington State Energy Code mandates that ENERGY STAR reach-in refrigeration be installed in your business. For this reason they do not offer rebates for this type of equipment. They do offer custom grants and business encentives for small businesses that upgrade their equipment.
Atosa Restaurant Equipment
Every unit is built using high-quality metals, along with internationally recognized advanced technologies and components designed to optimize the units' performance. These advances result in shorter run times, lowered energy costs, and the coldest holding temperatures. Not to mention the high-density, CFC-free polyurethane insulation makes these some of the most climate-friendly refrigerators on the market. 
Each refrigerator has a 100% full run test before leaving the factory. Prior to shipping, all units must pass an intense series of tests for a minimum run time of 24 hours. These tests include computer refrigerant charging and vacuum leak decay checks, helium leak detection, vibration noise level, visual examination and a temperature analysis. 
Bottom line? These are some of the most trusted pieces of equipment on the market, and you won't find these prices offered anywhere else. (Go ahead and do a search, we'll wait…)
And if we're totally honest, we don't usually do business with the Michelin-star rated restaurants. We're here for the scrappy startups, the noble food trucks, and the humble kitchens who need to save a few bucks so they can focus on quality ingredients. 
If that sounds like you, you've come to the right place. 
You can start making money off of these products before even making your first payment. We offer free delivery and not only that, but our founder, Sean Kearney, is available to answer your emails, phone calls, or texts - morning, noon or night. 
Email us at therestaurantwarehouse@gmail.com, or feel free to call/text (206) 419-5801 with any questions or concerns. Otherwise, feel free to start shopping! We know you'll find the right piece of equipment you've been looking for, and at a price you won't find anywhere else. 
Because if you're going to compete with the artisan flair that Seattle is known for, you need every advantage you can find. And knowing that your equipment is brand new, under warranty, and built to last - you can focus your energy on supplying the quality food - while we supply the quality equipment to help you get it done.