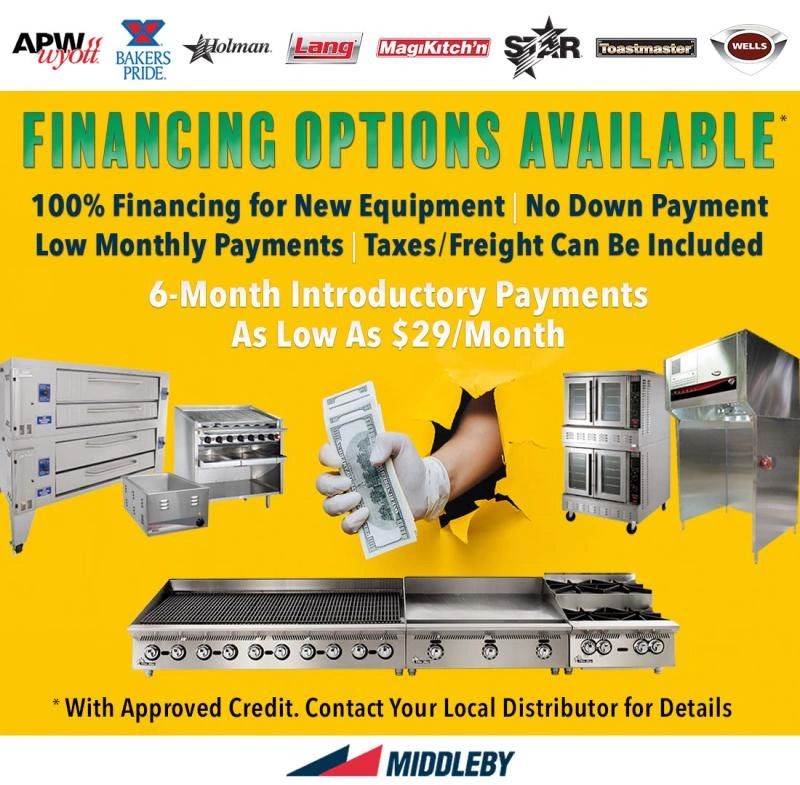 SBA Coronavirus Loans
Restaurants and business located in Arizona, California, Colorado, Connecticut, Delaware, District of Columbia, Florida, Georgia, Illinois, Indiana, Louisiana, Maine, Maryland, Massachusetts, Michigan, Montana, Nevada, New Hampshire, New Jersey, New Mexico, New York, North Carolina, Ohio, Pennsylvania, Rhode Island, South Carolina, Tennessee, Utah, Virginia, Washington and West Virginia are eligible for Economic Injury assistance from the SBA.
Coronavirus (COVID-19) Small Business Relief
The SBA Economic Assistance Loans interest rate for the loans is 3.75% for small businesses and 2.75% for nonprofits and can take up to 30 years for repayment. You can use Small Business Coronavirus Small Business looan to cover accounts payable, debts, payroll and other bills the coronavirus has affected your ability to pay.

The Paycheck Protection Program Loans is administered by an approved SBA lender, such as a local bank. I have been in touch with local bankers and they are still waiting on their guidance and guidelines; it's an evolving process still. When there's better information available I'll be happy to share that with you. If you have a local bank you're able to work with, that's probably the best place to start.

The symptoms of coronavirus can be similar to the flu or a bad cold. Symptoms include a fever, cough and shortness of breath, according to the Centers for Disease Control. Some patients also have nausea, body aches, headaches and stomach issues. Losing your sense of taste and/or smell can also be an early warning sign.
Crowd Source
It's not the perfect solution, but crowd sourcing can be used to keep your restaurant in business until figure your restaurants next move. Definitely, not a bad way to get your loyal customer base to lend a hand. Definitely Spread the word about your fundraiser to your followers on facebook. Go Fund Me. Remember your restaurant, cafe, coffee shop is an important part of your community and your community needs you and wants to help you.
Financing Restaurant Equipment
Most restaurateurs work-in the food service industry and graduate to open their own places. They learn on the job and rarely undertake any formal study, confining themselves to researching competition, scouring Yelp, Twitter, Instagram and Facebook for restaurant reviews and the internet for restaurant concepts, and ideas.

Restaurant Equipment Lease
Is this you or are a newbie entrepreneur or restaurateur, that is considering risking your retirement savings? Remember that risks also means the risk of failure? Then again Jeff Bezos said "I knew that if I failed. I wouldn't regret that, but I knew the one thing I might regret is not trying." Have you planned for the worse? Did you write a business plan? If you answered "No" then my second questions is the following: Do You Want to Be In Business Next Year? Writing a thoughtful business plan that operates your restaurant on paper will help you make important business decisions about your restaurant. 75 pound propane deep fryer at a local markets and sold tasty deep fried corn dogs and curly fries with a homemade curry mustard and ketchup. He later used the profits from this venture to open his own storefront. Another customer opened up a small hole in the wall sandwich shop whose first days sales was $36. She persisted and grew the business to successful catering company that employs over 100 people.
Restaurant Equipment Lease
Unlike oil and water, top entrepreneurs will use a combination of the funding sources: debt, equity, self funding, sweat equity and external funding from friend and family do mix well. Below are a list of funding sources.
Silent Partners
Silent Partners can be ideal because they invest cash and have no say in how the restaurant is run. Unfortunately, they tend to be not so silent when you become successful.
Investors
Using some of your own money to finance your restaurant will definitely make you like a serious business owner to investors. Just don't risk your retirement savings. All investors are going to want to see a business plan, estimated start-up costs, how much money you need from them, how soon before they'll see a return on their investment, how much they can expect to profit, and your vision of a working relationship with them.
Vendors
Many suppliers offer Net-30 or Net-15 credit. This means that they will front you the goods and you need to pay them full in 15 or 30 days. Many vendors will require that you have a credit card on file with them so that they can charge your card on the 15th or 30th day. Remember your vendors want to see you success because you are their source of revenue.
Credit Cards
Probably the best use of your business credit card is to use it cover your food costs. Having a cash back rewards card that pays you back 1 to 5 percent that you pay off before being charged interest is a great way to build your business credit rating. This may not seem like much, but if you are able to grow your restaurant to gross $1,000,000 and your food costs is $400,000 the savings alone is $12,000 which will got or your bottom line. Properly forecast how much and what your going to sell, purchase and receive according to your forecast, portion effectively, and control money, waste and theft and you can save another $12,000 plus dollars. Unfortunately, to many restaurant owners max out their credit cards and bought new restaurant and did not manage their food costs properly. Now they are know paying high interest, bouncing checks, destroying their credit rating and falling behind on credit card payments.
Bank Loans
The restaurant industry is a risky business and banks can be extremely reluctant to lend money to first-time owner. Yes, it's still risky even though the National Restaurant Association Forecasts 2019 Industry Sales Projected to Reach $863 Billion compared to its 2017 forecast of $798.7. Banks will look at your financial and business records, credit rating, business plan and experience to determine your ability to repay the loan. In other words they really don't care about the growth of boutique restaurants. Banks will simply task you out its simply not worth your time or frustration.Ultimately, if you're a first time restaurant owner, your better off Leasing Your Restaurant Equipment.
Family and Friends
Doing business with family and friends can be a recipe for disaster. If you do seek money from make sure you get everything in writing and make sure that are not risking their retirement. In other words make sure that they understand the risks, but if they got the extra money to throw your way then why not take it. Another option besides asking friends and family is to put together a business fundraiser on Go Fund Me
Leasing Restaurant Equipment
Finding restaurant equipment used to be tough for restaurant start-ups. They only wanted to finance. Banks only want finance established high-volume restaurants based on the restaurants invoices. Banks ignore many of the low dollars deals for the restaurant industry when the average deal size is between $3000 to $20,000.
Restaurant Start-Up Financing
The restaurant equipment companies that I work with offer low monthly payments you can afford. You can set up the best fit for your restaurant by financing your restaurant equipment for 12 to 60 months. Enabling to earn back your investment, maintain, steady cash flow, and build your business credit rating. Leasing Restaurant Equipment is 100% Tax Deductible Section. The IRS guidance under section 179 allows businesses to deduct the full purchase price for restaurant equipment financed. Most businesses are able to deduct 100% of the total equipment costs. The dozen plus financing companies that I work with want your restaurant start-ups business and have financing programs that start as low as $500. I can help find a way to finance most of the equipment your offer. My name is Sean Kearney, my cellphone number is 206-419-5801 and my email is therestaurantwarehouse@gmail.com. I am more than happy to answer your emails, phone calls, or texts morning, noon or night.